This week, on The Great British Bake Off..
*Don't worry, no major spoilers – we won't disclose who won Star Baker, the technical or who was sent home. We're catch-up friendly*
Last night saw The Great British Bake Off celebrate it's 100th episode! In honour of this milestone, this week we'll be running through the highlights of each and every episode since Series One, so buckle up, bakers – wait what's that? *checks notes* We're not doing that?
Oh. Alright.
Let's just talk about last night's show then…
---
BAKE-OFF GOES EAST
It was the first ever Japanese Week on Bake Off, with this week's challenges taking inspiration from a country and cuisine far different to our own. The signature challenge saw the bakers making steamed buns, with the usual amount of imagination and variety present. We saw adorable Chicken Katsu curry buns from Dave, sheep-shaped lamb buns from Peter and even two competing burger buns from Mark L and Lottie!
If you're feeling like having a go yourself, we also got this golden snippet of actual educational content from Laura:
Although Lottie rattled us to the CORE with this declaration…
Safe to say she's not welcome in the Renshaw office. (We're joking, Lottie. Visit anytime. We're bored here.)
---
A VERY LAYERED TECHNICAL
We're not afraid to admit that we were a little intimidated by this technical. The bakers were tasked with making a matcha crepe cake, consisting of twelve extremely thin matcha crepes stuffed with homemade white chocolate ganache and some equally thinly sliced strawberries, with a liberal helping of matcha powder and some crescent-shaped floral decor to top. Yes, it's a lot. Here's a simple clip of a man flipping a crepe to reset your mind.
The bakers managed to pull it off for the most part, with some impressively neat layers and colourful floral garnishes from most of the gang. This week saw someone get their second technical win, with a fantastically executed matcha bake.
---
THE CUTEST SHOWSTOPPER EVER?
For Tuesday's grand finale, the bakers each had to produce an impressive kawaii (cute in Japanese) cake infused with Japanese flavours.
Speaking of kawaii, we very recently released this tutorial for these truly adorable Kawaii Peach Cookies as part of our 'The Perfect Match' campaign. They're made with our Royal Icing and Rainbow Dust Cake Craft Pens – and they're a LOT easier than some of the monstrous bakes we saw on screen in this episode. You'd be a fool not to give them a go.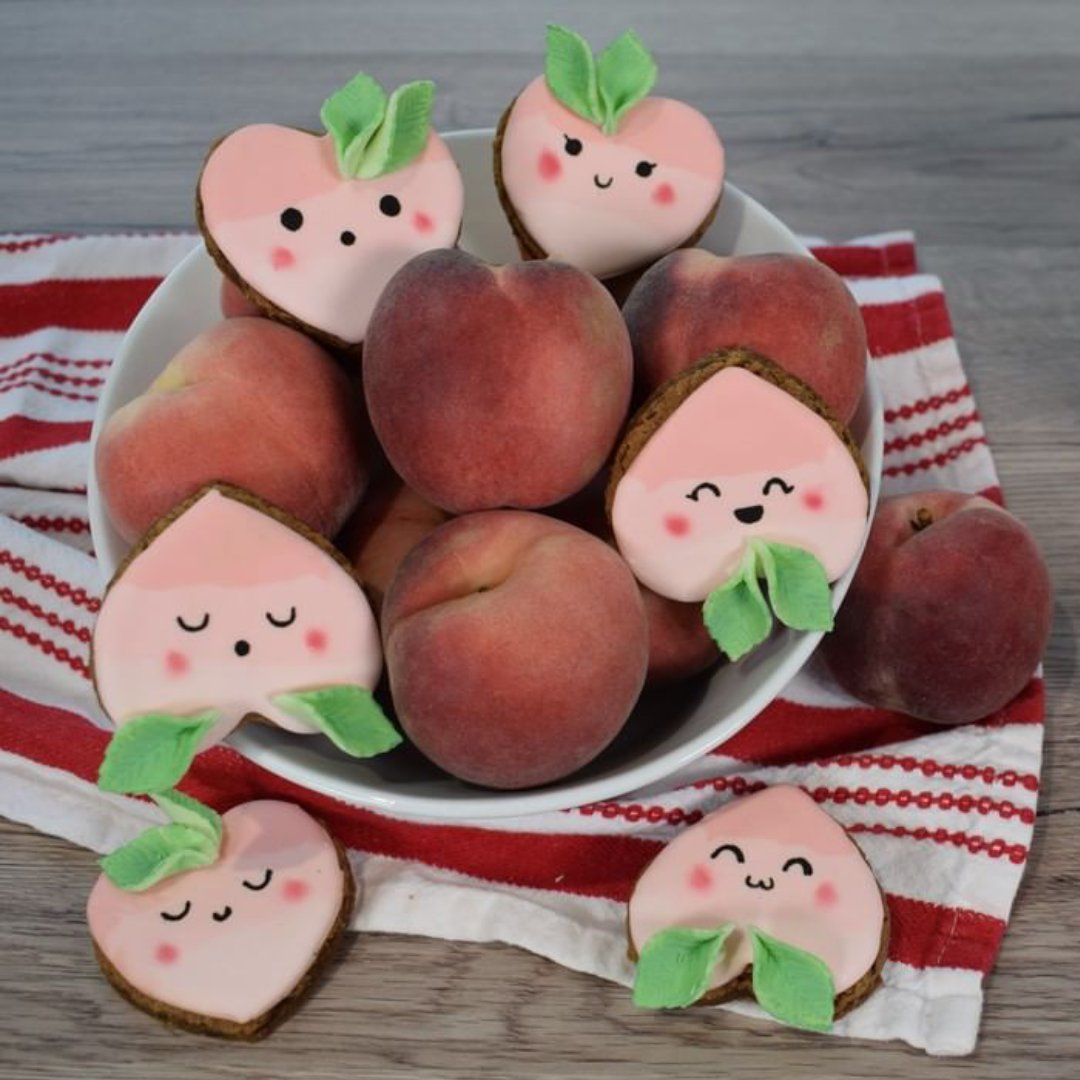 Shameless self-promotion over. Here are some highlights from the showstoppers:
OUR FAVOURITE BAKES + QUOTE
This week's pick for favourite bakes comes from Naomi in our Research and Development team. Despite not loving steamed buns herself Peter's sheep-shaped lamb ones too adorable NOT to choose. Well baked, Peter!
And our favourite quote of the week is from the ever-quotable Lottie, as she very accurately captures the sentiment of 2020:
---
That's all, folks! Thanks for reading. As always, make sure you let us know what you're baking this week on social @renshawbaking, and head over to our Recipes section if you're looking for some inspiration.
Stay safe, and happy baking!